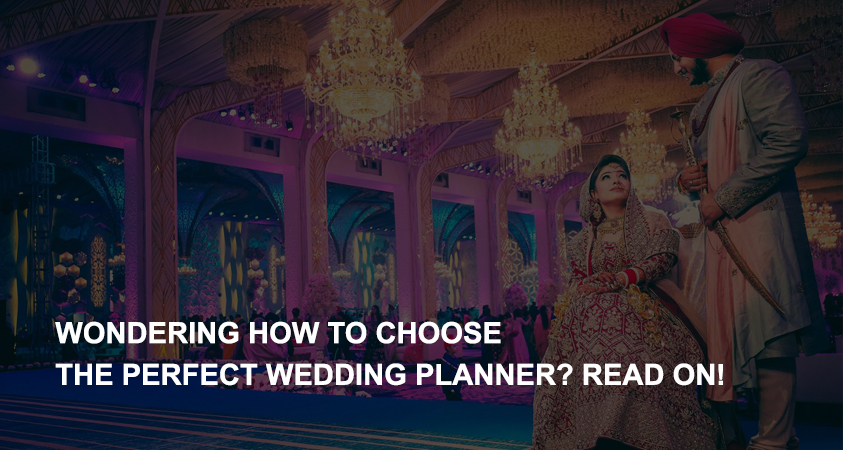 Wondering How to Choose the Perfect Wedding Planner? Read on!
A wedding day is a big day in everyone's life. Everyone desires to have a  perfect wedding, which starts with perfect planning. A whole lot of tasks involved in a wedding need to be accomplished well in time to ensure perfection. Managing all the wedding tasks may result in missing out on the precious moments of the big day. Hiring the services of an event planner free you from all worries and enables you to enjoy your wedding to the maximum. 
Choosing the perfect wedding planner for your perfect wedding is an important decision. Some of the best ways to find the perfect wedding planner are:
·        Figure Out Your Needs
The best way to start planning for your wedding is to sit and note down all that you have in your mind for the big day. Being aware of your exact requirements will help in finding the best wedding organizer service.  While some might want to hire only the catering service, others may like to hire a wedding planner to organize everything from the start till the end. Knowing your requirements makes it easier to find the perfect wedding planner to add glamour to your big day. 
·        Utilize Your Resources
In order to find the perfect wedding planner, most people turn up to their friends and relatives for valuable recommendations. Through your personal references, you can find quality wedding decorator and decorations to make your wedding venue look the best. Doing some online research can also help in choosing the perfect wedding planner for your big day.
·        Know your Wedding Planner
Make sure to know your wedding planner well. Take a small interview with the professional planner and collect information about their experience, service offered, and more. If you want to capture your moments perfectly, make sure the wedding planner offers quality photoshoot & photography services. The professional wedding photographer having all the professional cameras can cover your wedding the best.