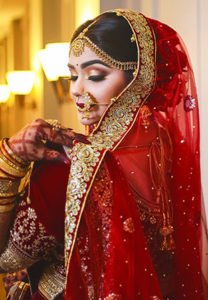 Brothers Events and Entertainment has been created with the sole aim of making every event successful and till date, we have happily and successfully executed over a number of events ranging from wedding, corporate, special events management, sports management, and numerous other bespoke events in India. Now also providing Destination Wedding Services. Our team always ensures that they design every event with their extensive capabilities and knowledge to bring our customer's vision to life.
Our team members are highly expert professionals with work experience of no less than four years and are passed out from India's top reputed management schools. We bring the very best professionals to form a dynamic team depending on the event type we are working on. Our priority is to understand the requirements of the clients and we do that by building a continuous and detailed communication line with our clients. From technicians, craftsmen, artists, painters, engineers, to carpenters, all of our team members are extremely talented, accomplished, and reliable individuals who have the skills and knowledge to work for versatile events.
Since our commencement, we aim in providing simple but state-of-the-art and out-of-box concepts for every event category which would provide our clients with satisfying and refreshing results. What makes us an industry leader is our high level of perfection, dedication, and efficiency in the work. We combine creativity with originality to make the vents exhilarating and inspiring. As much as you are important to us, your guests hold the similar importance. That is why we ensure that everyone present in the event has a stellar experience which they would remember throughout their life.
To provide everyone the opportunity to make their events successful with our professional help, we have also kept our charges pretty affordable without affecting the premium quality services. We believe to present our clients with an event that will leave everyone speechless. It is the mission to set the bars to new heights with every event that we fabricate so that we can always upgrade our methods and provide the best services to our customers.