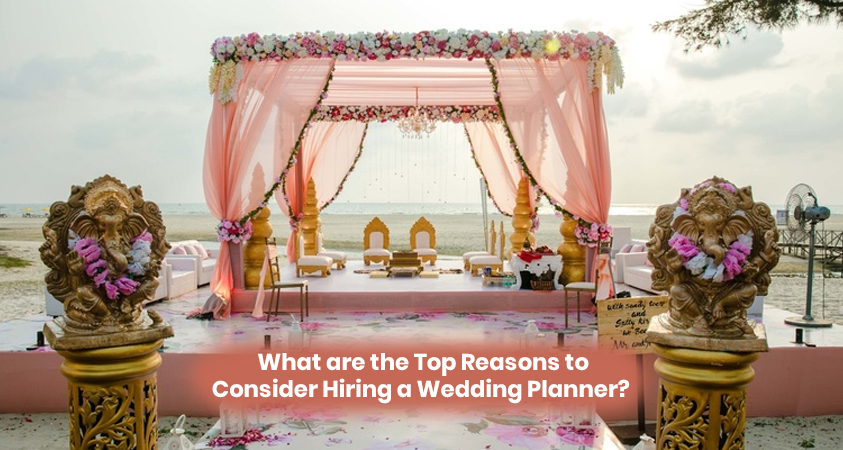 What are the top reasons to consider hiring a wedding planner?
A reliable wedding planner can make your wedding day memorable. Instead of having a panic breakdown, make sure to follow the correct steps in order to live the most special day of your life up to the mark. Hiring a wedding planner makes a great deal of sense for held-up days like weddings. It is almost impossible for a couple to be held up with the management events on their wedding day. Go ahead and contact the Best Event Organizer in Gujarat to make your special day memorable. There are many advantages that come with the same.
Advantages Of Hiring a Wedding Planner
There is no need to spare any extra time for planning events:
Wedding plans can be tedious at times and doing a full-time job. It can be very hectic to handle so many things simultaneously. Being held up in work, there are many small priorities that can go unnoticed which might as well be regretted later on. Hiring a professional from Brothers Events and Entertainment can deal with a cold foot during the wedding. You can simply go ahead with your regular routine without being bothered about the rest of the wedding.
They can easily manage the guest list:
Weddings are all about people. If a wedding has more than 100 people on its guest list, it can probably not be considered an ideal idea for a chaos-free wedding. Logistically things start getting tangled up. Often it is up to someone other than the bride and the groom to handle and manage things accordingly. Go ahead and contact a Wedding Organizer in Ahmedabad to help you ease up the process of choosing the guest list.
Good hosting management can be done with their help:
An Engagement Planner in Ahmedabad and Gujarat might be fully equipped and trained due to their prior experience. They know the exact tricks and tactics that need to be applied in order to plan and host a good event at a wedding.
Wedding planners are known to best manage destination weddings:
All those marriages that are planned off the site and away from the hometown need extra attention and management. Hiring a Wedding Planner in India leaves you worry-free as you can make the most of your big day without being tense about what is happening off the location.
Hiring a wedding planner is one of the smartest decisions when it comes down to managing and handling events. Consider all the points and make the right choice.