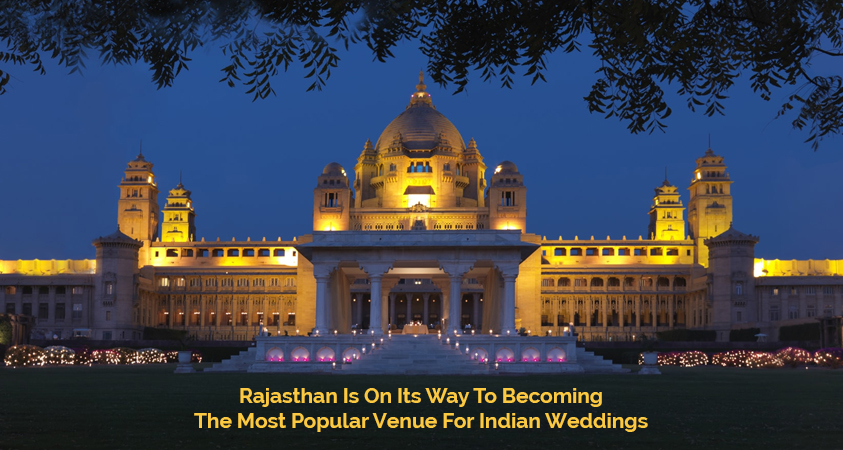 Rajasthan Is On Its Way To Becoming The Most Popular Venue For Indian Weddings
Rajasthan has a lot to offer in terms of destination weddings. It is the ideal location for your wedding because of the majestic forts and mansions.
Rajasthan has several wedding locations, from historic castles to attractive landscapes and calm natural beauty. You'll be overwhelmed with options if you've always planned your wedding against such a beautiful background. Planning your wedding in this hectic environment with job responsibilities might be difficult. So instead of handling the difficult work alone, why not employ the Best Wedding Planner in Rajasthan?
Lessen the burden
Wedding planners are mostly employed to reduce the burden placed on the shoulders of the newlyweds. Search for a Decoration Company Near Me when visiting your wedding location; they make your job easier and manage your budget. They are aware of your budget for your wedding, thus indicating that they can accommodate it. You can search for a Wedding Planner Near Me if you visit Rajasthan to get the best out of it.
Maintain your spending plan
A wedding is a major occasion in anyone's life. Therefore, if you are interested in planning your wedding uniquely, getting married in Jaipur can be the right choice. In reality, Pink City is among the most beautiful and romantic wedding venues. You may invest a lot in a single component of your wedding if you organise it completely. However, the Wedding Planner in Jaipur gives each component the same importance, ensuring everything runs well on the big day.
When you hire a wedding planner to help you organise your big day, you may increase your excitement while making it brighter. A wedding organiser will help you have the most of your special day. With Brothers Events and Entertainment, make your wedding day unforgettable by utilising the best services of a wedding planner at a reasonable price.