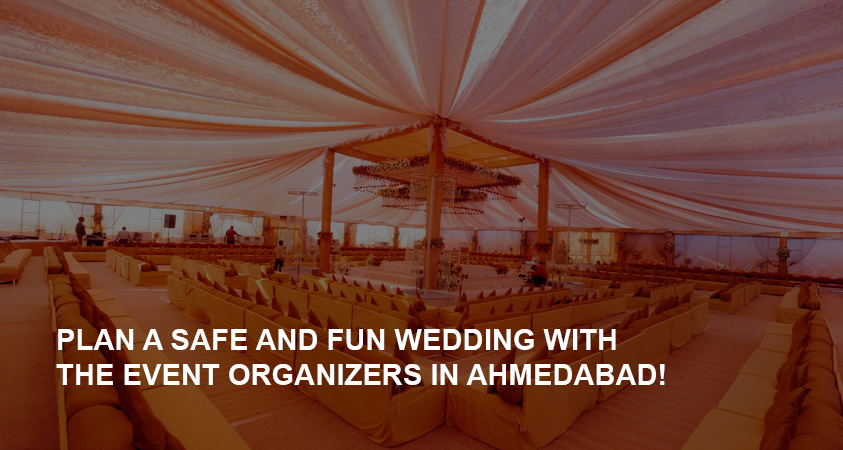 Plan a safe and fun wedding with the event organizers in Ahmedabad!
These tough times have brought people together in unexpected ways and the only ones who are helping these people celebrate the start of their new life together are the event planners! With a little bit of assistance from an event organizer company in Ahmedabad, you can make your wedding the best day of your life even in this pandemic. They will not only help you organize the entire event right from scratch but will also make sure that both the families as well as the guests are safe from COVID. Wondering how?
Vaccination
The only way to protect yourself from this pandemic is by getting vaccinated. But what about the people that you come in contact with during the various rituals of the wedding? The decorators, the DJ, the catering staff and hundreds of unknown people will be present in the venue for various jobs assigned to them. Hiring amateurs can highly increase the risk of contamination as it's impossible to be sure that each one of these people has been vaccinated properly. A reputed wedding planner will hire only trained professionals with valid certificates to prove their vaccination status. This way you can rest assured that all your guests are safe at your wedding.
Following the protocols 
There are so many things that can go wrong at a wedding, especially in this pandemic. Sitting arrangements, food & beverages, social distancing and numerous other elements need to be taken care of if you want to celebrate your wedding day safely. The Best Wedding Planner in Gujarat will take care of all this and make sure that everything is done according to the safety protocols issued by the government.
Sanitising the venue 
Sanitization is extremely essential if you don't want to be affected by the people who are using the venue before your wedding. The right wedding planner in Ahmedabad will ensure thorough sanitization of the entire venue right before handing it over to you and your family for the occasion. This way you can further reduce any chances of contamination.
These are not all though, there are plenty of other ways an event organizer company in Ahmedabad can help you organize your wedding safely. So, if you are looking for a reputed Event Planner Near Me, then you can definitely contact the Brothers Events and Entertainment team anytime for the best wedding packages. They also have experts for corporate event management in Ahmedabad, so irrespective of the type of event you want to organize you can give their consultants a call!